Jon Burgerman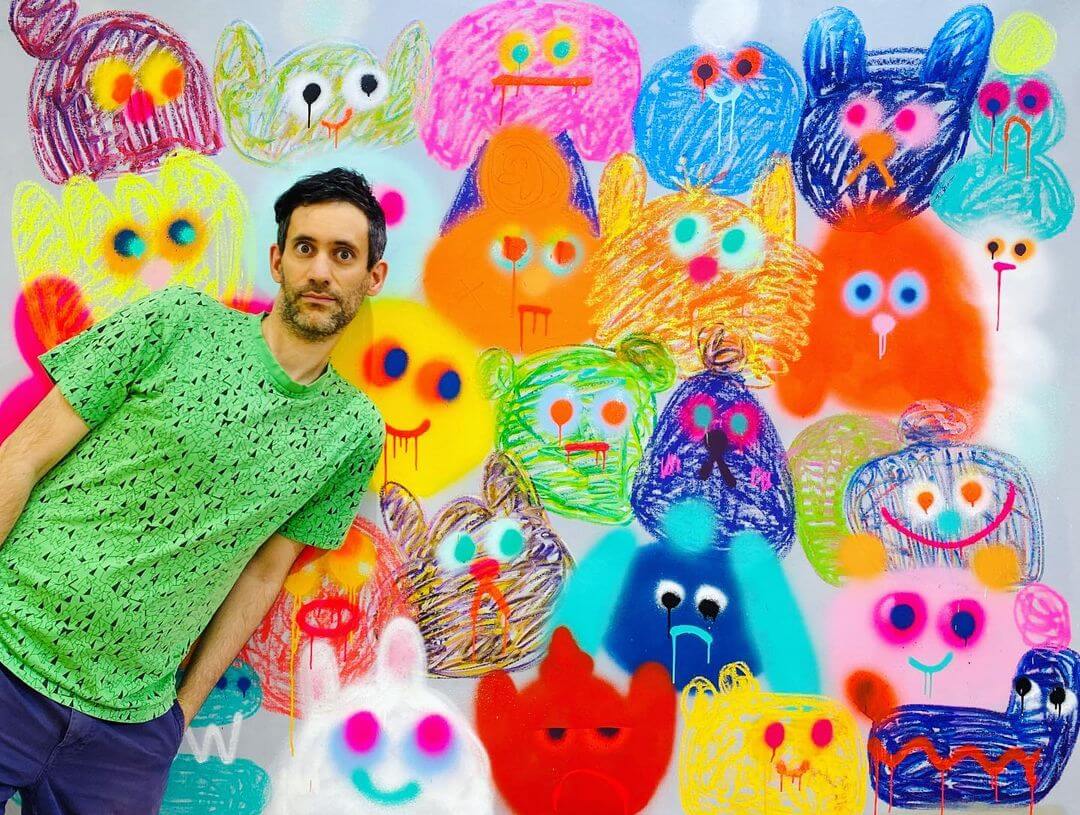 "I want to take your eyeballs on a rollercoaster and your brain on rainbow hued daydream. If I can get a reaction a laugh, grunt or giggle, then I'm happy. I'm trying to share things with my work I can't articulate through other means"
UK born, NYC based artist, Jon Burgerman graduated in fine art from the Nottingham Trent University Burgerman's instantly recognisable art situates between fine art and street art. His doodles surveys his environment through the lens of humour, along with his signature googly eyes, resulting in a playful, spontaneity and imaginative style.


His works are exhibited all over the world from The White House to the Victoria and Albert Museum. London. In 2022, he has exhibited his works at Hong Kong, China, London, Taipei and New York.


Burgerman has also collaborated with multiple brands including, Apple, BBC, Instagram, Nike and Casetify.